Innehållet nedan modereras inte i förväg och omfattas därmed inte av webbplatsens utgivningsbevis.
Presses
Tillbaka till företagsprofilen.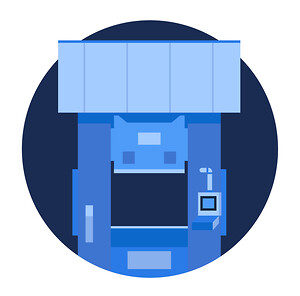 AP&T has a broad program of hydraulic presses for most types of metal forming. Our most recent addition is a world first – a new servo hydraulic press with exceptionally high dynamic performance and up to 50% lower energy consumption than conventional hydraulic presses. All of our presses can be installed as separate machines or as integrated components of a complete line.

Read more...
Fakta om AP&T
Adress
AP&T
Box 32
Rönnåsgatan 3A
523 21 Ulricehamn
Region
Sverige
Västra Götalands län
Ulricehamns kommun
Telefon: +46 10 471 3500
VAT nummer: SE5562884667
Certifikat: ISO 14001:2015, ISO 9001:2015